Location Canakkale, Turkey
Year 2017–2018
Client Canakkale Tarihi Alan Başkanlığı (CATAB)
Job description Preparation of all competition-related documents; including an extensive book containing several pre-design analyses and research, a teaser video for the announcement and a 45 minute-long interview and documentary about the history of the Gallipoli Campaign and the project sites' positions in the war.
Function Competition organisation & documentation
Status Competition open between July 2017 – January 2018

Gallipoli Design Competition for War Graves is a two-stage national competition. Recently several new graveyards have been discovered by the authorities and the competition is focused on the design of 15 of these areas in addition to a unified master plan proposal.
Gallipoli Campaign was one of the key battles in the history of World War 1, lasted for almost a year and resulting in half a million losses. The battle has also another significant aspect as it created an unprecedented sense of unification, peace and respect in all sides that fought together and each other. Ataturk's infamous words were said for Gallipoli campaign: "Those heroes that shed their blood and lost their lives… You are now lying in the soil of a friendly country. Therefore rest in peace. There is no difference between the Johnnies and the Mehmets to us where they lie side by side here in this country of ours… You, the mothers who sent their sons from faraway countries, wipe away your tears; your sons are now lying in our bosom and are in peace. After having lost their lives on this land they have become our sons as well."
The peninsula currently is a national park and host many war memorials and graveyards, that attract many local and foreign visitors, particularly Australian and New Zealanders.
The competition ends in January 2018.
The teaser.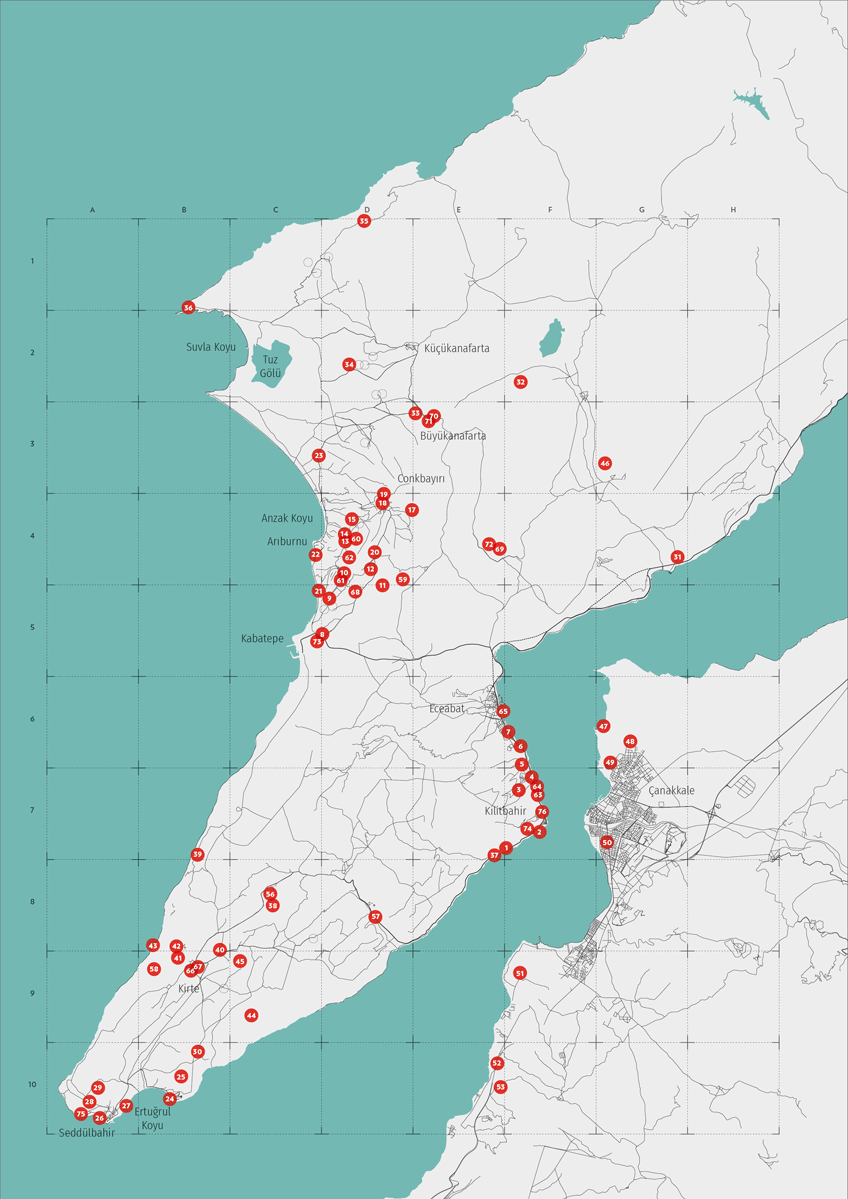 Existing war memorials, museums, historical attractions. Both Turkish and Commonwealth War Graves.
The project areas in the Gallipoli peninsula
Images from the sites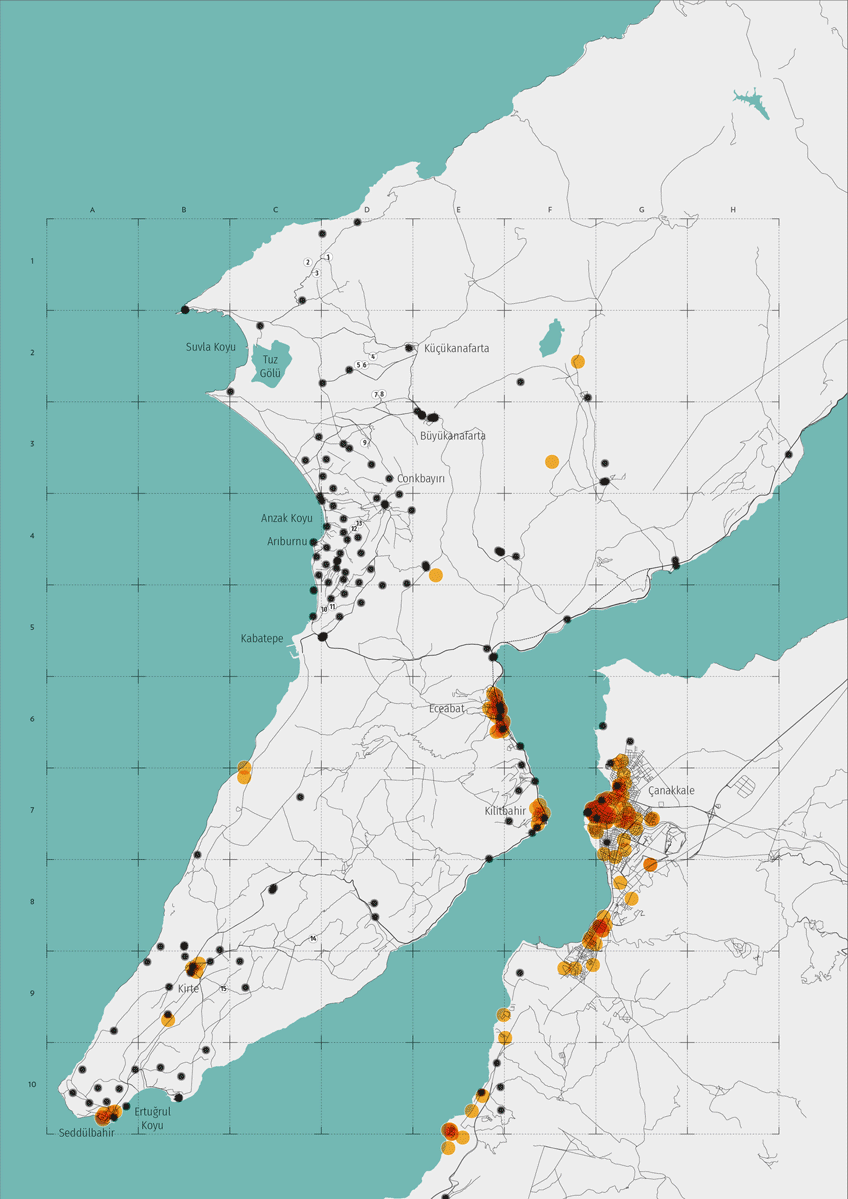 1. Attractions (blue dots) with hotels and other lodgings, retrieved from tripadvisor.com; 2. the tourist trip routes, retrieved from multiple tourism agencies; 3. the walking, hiking and bicycle routes, retrieved from mapmyride.com. Static images are in the book.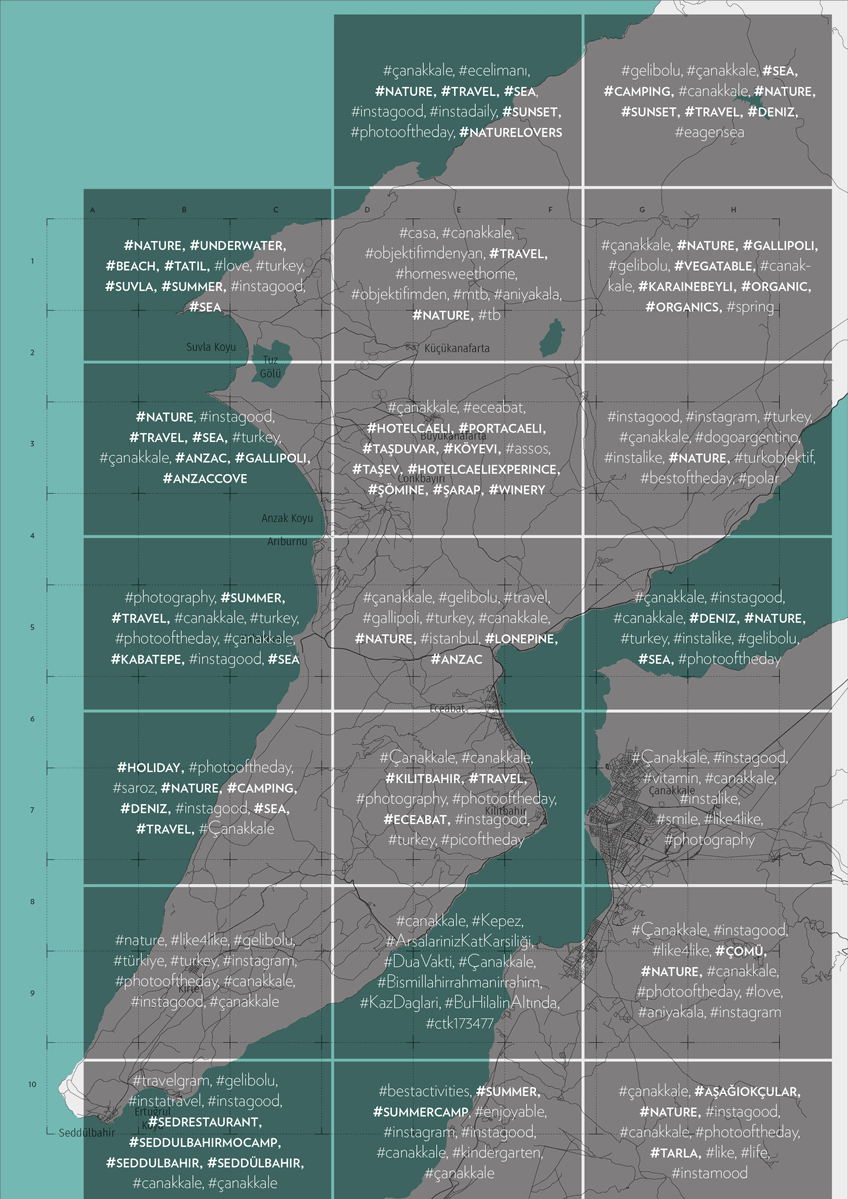 Social media activity through Instagram. The orange dots represent the Instagram posts in their geo-location while their radius grow larger with the amount of likes they got. The second map shows the most popular hashtags used in their respective grids.

The interview video. 45 minutes.